TL;DR
Solana's SOL token has seen a significant increase in value, rising over 70% in the last month to about $40, although it remains 85% below its all-time high of nearly $260 from November 2021.
The price spike comes amidst broader crypto market momentum, with SOL's previous peak coinciding with Bitcoin's surge above $69,000 two years prior.
Recent developments for Solana include surpassing Polygon in daily DEX trading volume, reaching over $240 million, and attracting $74 million in institutional investment inflows, ranking it second only to Bitcoin.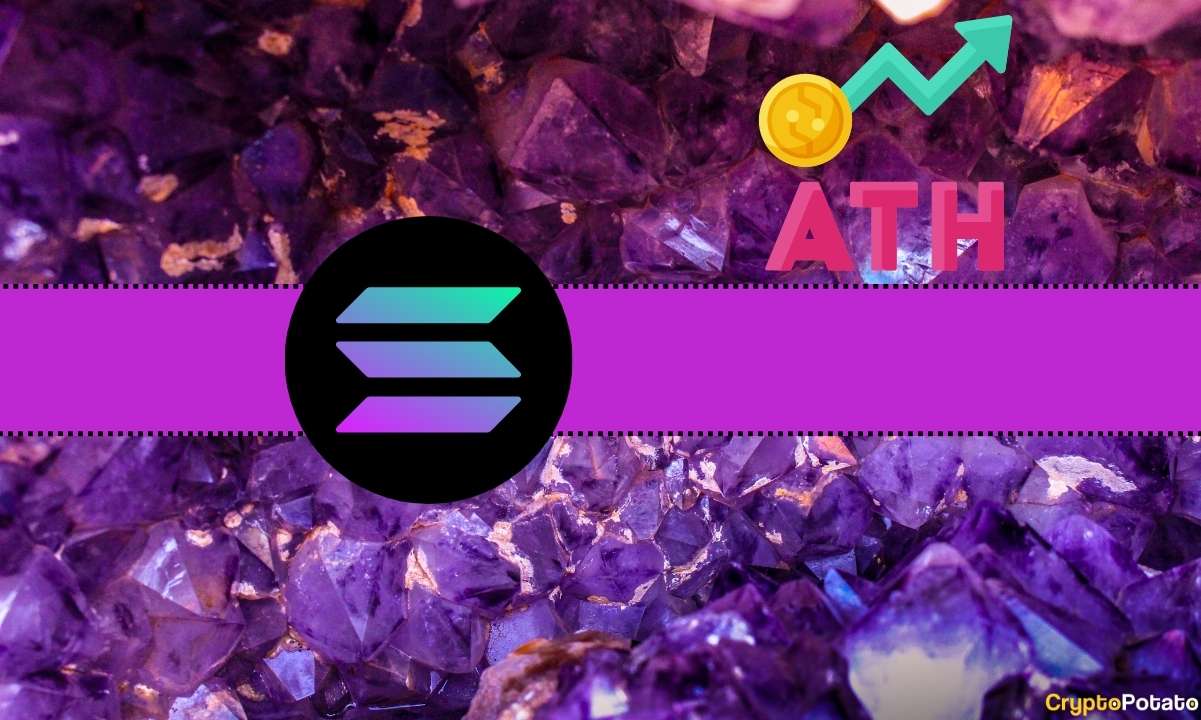 Solana's native token – SOL – has performed quite well in the past several weeks, with its price jumping by over 70% in the last 30 days. Currently, it trades at around $40 (per CoinGecko's data), while last week, it even exceeded the $45 mark.
The rapid increase might sound impressive, but the token is still far from its all-time high registered exactly two years ago.
Back then, SOL reached almost $260, meaning the asset is currently worth around 85% less than in November 2021.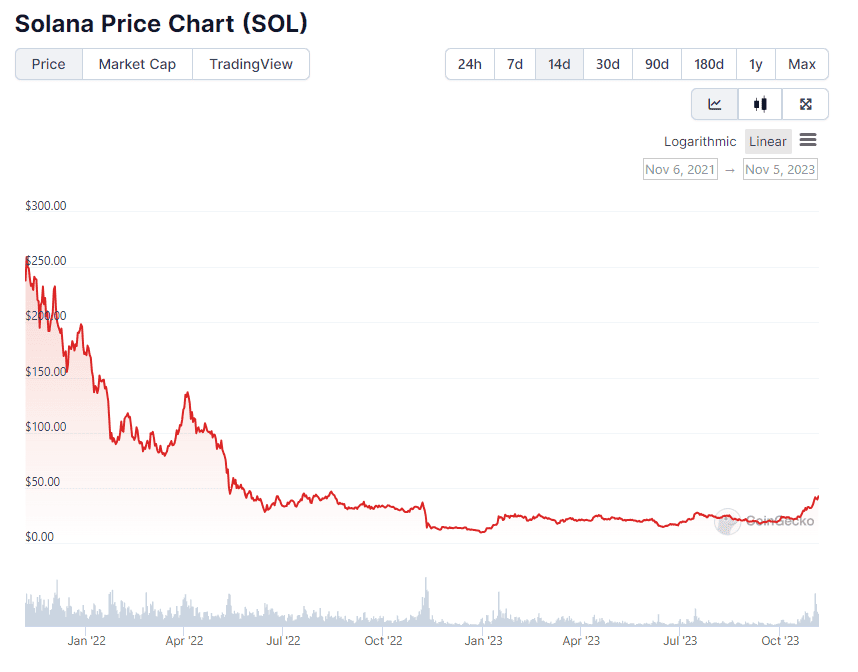 It is worth mentioning that Solana's record price (as of the moment) coincided with an overall crypto bull market, which saw Bitcoin (BTC) exploding above $69,000.
SOL's recent comeback has given investors fresh hopes that a rally toward further heights could be in the cards. As CryptoPotato reported last week, Solana's network has surpassed Polygon in daily decentralized exchange (DEX) trading volume.
The former registered a volume of over $240 million, while the latter sat at approximately $137 million.
In addition, SOL has captured the interest of institutional investors. The asset has recorded $74 million in such inflows year-to-date, being second to Bitcoin.
The post Two Years Ago on This Date, Solana (SOL) Hit an All-Time High appeared first on CryptoPotato.